SAND CREEK festival, inc. PRESENTS
The Sand Creek Volleyball Tourney
Check In:   TBA
Event Start Time:  TBA
The Sand Creek Volleyball Tournament is back! This year's tournament is once again organized and directed The Bethel College Ladies Volleyball Team as a fund raiser for the team.
The tournament will be held on the sand volleyball courts in Athletic Park with the festival, so that all participants have a chance to enjoy the events, foods and happenings.
2023 Teams
TBA
General Rules:
Registration is $150 per 6 person team entry. Additional member(s) are $25 per

Registration includes one festival button per player

This as a coed tournament. Equal of less males on court, per team.

One division

Two game guarantee
For all other inquiries, donation information, tournament questions, or to become a member or volunteer, please reach out to Adriana at aleake@bethelks.edu.
The Sand Creek Summer Daze Disc Golf Tourney
Saturday, July 8, 2023 at Camp Hawk in Newton, Kansas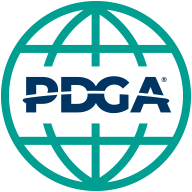 C-tier · PDGA-sanctioned singles tournament
This will be the first year for the Summer Daze Disc Golf Tourney and it will be a great one as we try to beat the heat.
The tourney will be ran by:
Player Divisions & Entry Fees

$10 additional fee for players without current PDGA memberships.
For help choosing a division, see the PDGA guidelines
$30.00
MPO
Mixed Pro Open
$30.00
FPO
Women's Pro Open
$30.00
MP40
Mixed Pro 40+
$30.00
FP40
Women's Pro 40+
$30.00
MP50
Mixed Pro 50+
$30.00
FP50
Women's Pro 50+
$30.00
MP60
Mixed Pro 60+
$30.00
FP60
Women's Pro 60+
$30.00
MP70
Mixed Pro 70+
$30.00
MA1
Mixed Amateur 1
$30.00
FA1
Women's Amateur 1
$30.00
MA40
Mixed Amateur 40+
$30.00
FA40
Women's Amateur 40+
$30.00
MA50
Mixed Amateur 50+
$30.00
FA50
Women's Amateur 50+
$30.00
MA60
Mixed Amateur 60+
$30.00
FA60
Women's Amateur 60+
$30.00
MA70
Mixed Amateur 70+
$30.00
MA2
Mixed Amateur 2
$30.00
FA2
Women's Amateur 2
$30.00
MA3
Mixed Amateur 3
$30.00
FA3
Women's Amateur 3
$30.00
MJ15
Mixed Junior 15
$30.00
FJ15
Girls' Junior 15
Grindin' Sand Creek
Newton Skate Park – 415 N Poplar St
Check In:   9:00 -10:00 AM
Event Start Time:  10:30
Long before the Olympic committee was ever interested by skateboarding, believe it or not, it was not considered a cool discipline. One could argue it was always cool because of the unique way it allows us to interact with urban space, feel the sense of speed  and balance as well as a way to express oneself. The days where punks and misfits were the only ones skating are long gone. The discipline is now socially accepted and still cool for the right reasons. There is a great diversity of people skating and popularity will keep it growing with the Olympics next year as well as the huge influence of such great ambassadors such as Annie Guglia, Matt Berger, TJ Rogers and JS Lapierre.
GIRLS RULE!  This might be a major factor. There are so many girls and women skateboarders now and it is extraordinary for the skate culture. Girl skaters bring such a new and powerful energy. It could be argued that skateboarding is still a bit more rebellious when you are a girl. So that is exciting. Girls who skateboard break the stereotypes even more. Girl skaters are considered more rad then guys when you put it that way. Long live equal representation of the sexes in skateboarding and who cares about gender stereotypes anyways?
It could be argued that skateboarding is still a bit more rebellious when you are a girl. So that is exciting. Girls who skateboard break the stereotypes even more. Girl skaters are considered more rad then guys when you put it that way. Long live equal representation of the sexes in skateboarding and who cares about gender stereotypes anyways?
The competition will consist of a best trick contest on five different obstacles. There will be two divisions; novice and advanced and first and second place prizes/awards for all obstacles in both divisions. Twenty prize packages in total.
The Bonzai Blast-off
Event Start Time:  10:00
Introducing the most fun FREE competition the Sand Creek Summer Daze Festival has ever held. The 2023 Bonsai Blast-off! Each team of at least FOUR members competes for a cash prize of $200 dollars!
Each team has 10 minutes to score as many points as possible on the course with 15 water balloon launches. Your teammates will get to decide who takes what position. There is the water balloon filler (x1), launch holders (x2), releaser (x1), or even a catcher (x1)! Yes, you have a chance to catch the water balloon, in a provided net!
Certain areas of the field of play are worth different point totals, It could be the other end zone, it could be a 10×10 tarp, or a 20 by 20 tarp, or it could be through the other football uprights! You pick which target you can hit and the points you want to accumulate.
At the end of the event, the team with the most points will be announced!
Newton Skate Park – 415 N Poplar St
Check In:   Noon
Event Start Time:  1:30
SCSD and Caring Hands Humane Society welcomes you to the cutest, most fun and enjoyable event of the festival. Watch a motley crew of cute "hotdogs" race to see who is the top "DOG" in Newton! Be sure to yell for your favorite dachshund when the race official sounds the "go" whistle! This is a friendly competition on a grass track stretching about 100 human feet from start to finish. But don't be surprised if more than a few dogs take time out along the way to socialize with fans and onlookers!
Along with the race we will be having a Dachshund costume contest. Dress up your fur baby in a cute outfit and win a little "kibble" for the both of you!
Registration: You can register your Doxie here:
Fee: All fees go directly to the Caring Hands Humane Society!
Costume Contest Donation Fee:  $25 or worthy donation
Race Donation Fee:  $25 or worthy donation
Prizes:
Costume Contest:

Cutest Male Costume Wi(e)nner – $25
Cutest Female Costume Wi(e)nner – $25
Race:

First Place: $50
Second Place: $35
Third Place: $25
Rules:
No other breed of dog's are allowed in the festival gates at any time during the SCSD Festival. (except emotional support and service dogs)
All Doxie's parents will be required to purchase a festival button to participate and gain entrance to the SCSD Festival. (we are a not for profit as well)
Pre-registration and check in from noon to 1:00 pm.
While we accept registration entries on the day of the event, the owner(s) must be there by 10:15 to pay and enter their Doxie's day of race.
Okay, so we admire Greyhounds as much as the next guy, but fair is fair. So only genuine, low-to-the-ground Dachshunds (Real Wiener Dogs) will be allowed to race. And we reserve the right to determine which dogs are wieners, and which dogs are not.
All racers must vouch that their dog is current on their shots. All owners are required to sign a waiver releasing event sponsors and volunteers from liability.
The number of qualifying heats will be dependent on the total number of registered dogs. The first-place dog from each heat will compete in additional rounds to narrow down the field to the finals.
All dogs must have two people to race. One handler at the start and one at the finish.
You can use treats, toys, or stuffed animals to entice your dog towards the line. No lights, laser pointers or items thrown down the track will be allowed.
All dogs must start the dash with all paws on the ground. No throwing or tossing the dog over the line or you will be disqualified. First dog completely across the finish line will be the winner. All judges decisions are final.  (*Tip for all catchers…The closer you are to the finish line, the more likely your dog is to slow down before the finish line. Please stay back from the line.)
Once all paperwork and registration has been submitted your dog will be submitted into the draw
No humans on the dog track area.
All dogs must be on a leash at-all-times while not in the race area. Once finished with the races they must be put back on their leashes. Any dog that bites another dog, person or handler must leave the festival grounds immediately.
Please remember that this is a fund raiser and totally for fun! Although prizes are up for grabs no inappropriate behavior will be accepted.
The race course will be approximately 100 feet.
REMEMBER: you do not have to have a "dog" in the race!  Donations to Caring Hands Humane Society will be greatly appreciated and there will be a donation box at the races. There will also have a few fur babies that need a new home. Come see them and get licked with loving kisses!
Please contact Caring Hands to sign your pooch up!
The Great Brain Freeze
Check In:   12:30
Event Start Time:  1:00
"Ladies and gentlemen, children of all ages, welcome to this spectacular, third annual ice cream eating contest! This will certainly be the greatest Brain Freeze Newton has ever seen. See, or be, one of FIVE finalists to attempt the impossible; to eat their weight in ice cream!"
Well, maybe not their weight, but as much as possible for a chance to win the coveted trophy! How do you get your name in the hopper for a chance to be drawn as a contestant? It's simple, submit your name below for the chance to be four of the five eating the most frozen bowls of yumminess in three minutes… AND freeze your brain! The Defending champion always has chair at the table to defend their honor. If for some reason, they do not show up, we will choose one person out of the crowd!
Then after witnessing The Great Brain Freeze Contest the audience can cool down with a FREE frozen treat in the heat of July. What more can you ask for in life? IT'S FREE ICE CREAM IN JULY!
All Sands On Deck
Check In Starts:  9:00am
Event Start Time: 10:00 – 1:00
Try your hands at sandcastle building. We welcome all ages to compete! Winners of every category will receive a prize to be announced at the competition. Water will be provided for each competitor to use.
Rules:
Three hour time limit (if needed)
May start later than 10:00 am
Entrants must provide own supplies needed (must be non-toxic and no gas or electric powered)
Judges decisions are final
The categories will be as follows:
Elementary school
Middle School
High School
Family/Adult
Hints on what you might need to build a magnificent sand castle:
Tips for Sand Sculpting
Here's some tips to keep in mind when building a sandcastle:
1. Know your sand
Sand is the most important thing needed to build a sandcastle (obviously). The most common types of sand used are beach sand and quarry sand. Beach sand usually consists of smaller granules with smooth edges because of ocean tides. Usually, beaches don't contain a lot of silt – a loose sedimentary material mixed with the sand. But the more silt the beach has, the more sturdy sandcastles become. Beaches near estuaries can give you a sturdy sandcastle.
2. Wet the sand
The sand must be wet through and through if you want to hold its shape. But the wet sand is near the waves, which can bring your sand sculpture to fall down. The best thing to do is to get a bucket and use it to harvest beach water and wet the sand on the area where you plan to build something.
3. Pack the sand
Pack the sand tightly so it will hold together better. You can smack it, hit it, strike it, pound it, beat it – you get the idea.
4. Work from the top down, inside out
When working on a sand castle or sculpture, take it from the top and work from the top down. You don't want to go back up to re-work and clean the completed sections again. This same thing works with the details closer to the center. Don't make an outer wall first before designing the insides.
5. Be patient
If you want to make a perfect sand sculpture, you have to be patient. Patience is also especially important when you're learning. Sand is actually trickier to sculpt than clay, because it's more difficult to replace sand on the initial pile when it's gone. Also, you have to make several passes to remove sand to perfectly reach the detail on the sculpture that you want. Remember, it's supposed to be a fun activity, so don't get frustrated.
Tools for Sand Sculpting
Buckets and shovels may be enough for a person who only wants to experiment at the beach, but if you want to be serious about this art, you need more than that. Also, sandcastle competitions in some beaches can give lucrative prizes, and to make sandcastles worth a lot of money, you have to use custom tools. Here's what a pro sand sculpting toolkit contains:
1. Bucket
As mentioned earlier, the secret to a good sand sculpture is wet, packed sand. Sand on a good location doesn't start out wet, so you need large buckets to gather water from the source and keep it with you on your construction site. Because of this, you need to be fit to make a serious sand sculpture. One sculpture may require lots of trips to the waters and back.
2. Barn and coal shovels
Barn and coal shovels are mainly used for moving sand into your construction area, to make them ready for packing. The shovels are big, so they can transport large amounts of sand to and fro.
3. Garden shovel
The garden shovel takes a lead role in carving out shapes in your sculpture. Builders carve out more complex shapes in their sculpture with the shovel.
4. Safety gloves
When making a major sand sculpture, you're going to be working on it for hours. In a competition, every second matters, so you can't afford to slow down. Using safety gloves can protect your hands from blistering.
5. Custom-made wood forms
Custom-made wood forms trap the sand to compact it and press it together. They also double as scaffolding, when they want to create higher sculptures. Wood forms, usually made of plywood, are cut according to the design you planned.
6. Hand tamper or jumping jack tamper
When making a construction made of concrete, builders use a hand tamper or a gas-powered jumping jack tamper to make the concrete more compact. These same tools are also used to build a large sand sculpture to pack the sand. Keeping the grains of sand close to one another makes the sculpture more durable. Alternate between sand, water and tamper while making layers in your castles. This will result to sheerer angles and greater overhangs.
7. Leveling tool
A leveling tool can keep your structure straight and leveled in the ground. An unleveled structure will fall apart, so this can help much.
8. Trowel
Since the sun can easily dry out your wet sand, keeping a spray bottle with you can help keep it wet. When sand dries, it can make your sand sculpture deteriorate. The lack of surface tension can cause it to crumble, so you need to spray your sculptures intermittently as you build it.
9. Trowel
Expert sand sculptors rely on the trowel, whether it's a gardening trowel, float trowel, margin trowel, tuck trowel and more. Tools are chosen according to the shape, size and crank of their handle. Trowels are used for adding little details on your sculpture.
10. Kitchen spatula
Besides the trowel, you can also use your kitchen spatula to carve out fine details from your sculpture.
11. Palette knife
The tiny palette knife is also important when building a sculpture. It can carve out crucial details that other tools may not be able to create.
12. Teaspoon
A teaspoon can be used to make hollows and bowls in the sand. It is handy when making round details for your sculpture, such as eyes of an animal.
13. Surgical tubing / straws
To create perfect structures, pros use surgical tubing or drinking straws to blow loose sand away from sculpture details. After all the sculpting you do using trowels, palette knife, spatula, etc., you need to remove loose sand to keep your creation clean-looking. Surgical tubing can blow off larger areas, since a drinking straw can only cover limited areas because of its smaller diameter.
14. Balloon pump
The balloon pump is used with surgical tubing to blow away loose sand fast, without being out of breath while doing so.
15. Paint brushes
If you made a mistake in your sculpture, you can remedy it using a paintbrush. It can be used to smooth out the carving you want to get rid of, while it gathers a dusting of sand that fills up the holes.
16. Barber's brush
The barber's brush is a larger alternative to paintbrushes. It removes unwanted carvings while also smoothening out larger surfaces.
17. Garden rake
You can create designs or smoothen out your sculpture using the garden rake. It's used at the end of the construction for giving the sculpture a uniform finish.
Kidz Coloring Contest
Event Start Time:  9:00 – 1:00
How to Enter:
1. KIDS: Make sure you can come with an adult to the Sand Creek Summer Daze Festival at Athletic Park in Newton, KS on July 7-8th, 2023!
2. ADULTS: Kids fine and under are free, an admittance button must be purchased by all others to enter the festival, but there is no additional charge to enter the coloring page into the contest.  You can purchase admittance buttons at a variety of locations in Newton, KS AND the surrounding areas (possibly right where you picked up this coloring page)!
3. ADULTS: Complete ALL the contact information on the right (If you are printing this at home, you may simply write all required contact information on the back of the coloring sheet without having to print the 2nd page).
4. KIDS: Have fun coloring the front however you like! BE CREATIVE!
5. KIDS WITH ADULTS: Bring this page to the Sand Creek Festival "Time Out 4 Kidz" area any time between 9am-1pm on July 8th. Find the drop-box and place your coloring page inside!
How to WIN:
1. The coloring pages will be judged by Sand Creek Summer Daze Volunteer Staff. A winner for each age category (0-3, 4-6, 7-9, 10-12, 13-17) will be announced at the festival AND via Facebook & Instagram on the evening of July 8th (you do not need to be present to win).
2.  If you are a winner, we will contact you directly from the information you have provided and instruct you how to collect your prize!